description
specs
resources & downloads
designer
manufacturer
description
Match Sofa | By Sanja Knezović

Match derives from a family of modular sofas, offering a number of compositions adapted to each given space. Its morphology is defined by the simple basic lines of a somewhat lower armchair and an elevated armrest. While the cold foam fills its complete volume with sufficient firmness for comfortable sitting, a cover made from natural materials furthers the experience of comfort and relaxation. Match's dimensions go hand-in-hand with the needs of diverse groups of users, who can choose between two different widths and depths of the module. Its morphology makes the Match ideal for the furnishing of larger spaces.
specs
---
Dimensions
Please see the datasheet for the dimensions for all different configurations.
---
Technical Info
| | |
| --- | --- |
| Structure | solid wood, plywood |
| Suspension | wave springs |
| Seat & backrest | HR foam, polyester wadding |
| Legs | PVC |
| Upholstery | fabric/leather (removable) |
resources & downloads
designer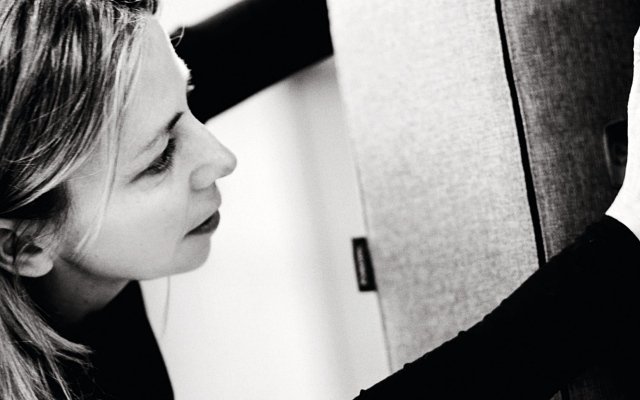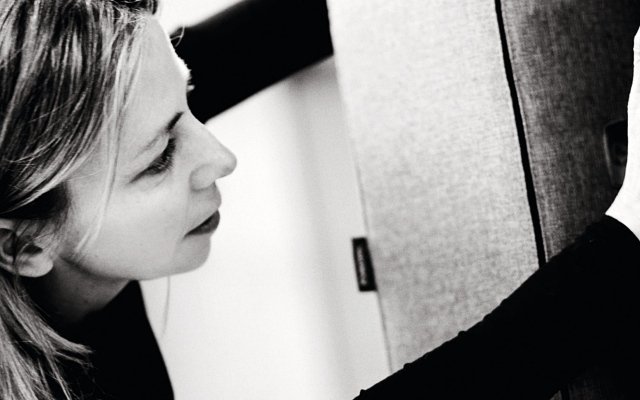 Sanja Knezovic
Sanja Knezović is primarily an architect who heads her own architectural studio, which specializes in private houses and smaller commercial buildings. She has transferred the experience gained from designing furniture units for interiors onto designing upholstered furniture for Prostoria, her first project in the field of product design.
manufacturer
Prostoria
We tend to perceive furniture as something abstract, created on designers' desks and then produced, branded and placed on the market by companies with different statuses and reputations. In fact, relations inside the contemporary globalized furniture industry are becoming more and more fragmented with less and less opportunity for complete dedication to synergies and collaborations… Prostoria, as a young company whose catalogue already comprises some new icons such as the Polygon armchair and the Revolve transformable sofa, stands as an example of a different and more traditional approach based on the evolution from the local factuality and logical clustering of all actors involved in the production process.
Rapid development of Prostoria, formerly known as Kvadra, a company which has come a long way, from "starting from zero" to positioning itself as the leader and promoter of new ideas in only a few years time, is a story about the reintroduction of continuity both in Croatia and Central Europe, a region with vital but insufficiently recognized design scene and remarkable tradition and knowledge of the furniture industry. Those elements served as latent potentials that provided grounds for continuation and had to be activated.
Since the beginning, Prostoria has been developing an integrative approach, functioning as a collaboration platform that nourishes and stimulates continuous exchange of knowledge and experience between all the actors participating in the production of furniture. A dynamic workshop ambience has been created offering opportunities mainly to young designers to explore their ideas in excellent conditions and bring them to the highest level of design, functionality and technological artisanship. Many products have been developed over longer periods of time surpassing a number of iterations until reaching their final form, which would be impossible without the adequate support combining the contemporary technology and meticulous craftsmanship and handwork of the highest quality. Predominantly local materials are used, especially solid wood, and most of the production takes place within the company itself or in collaboration with local cooperatives.
While the company's catalogue also offers furniture based on tested models, Prostoria shows strategic and even passionate dedication to research-based design, convinced that authenticity has its place on the market but presents a special challenge in the times when it seems almost impossible to create truly innovative and fresh concepts. For that reason, Prostoria's social responsibility and specific position have to be observed as a contribution to the evolution of design and readiness to take the risk in order to reach new values for the benefit of users and the culture. Thus, Prostoria stands as a project inside of which designers grow together with the company on the grounds of mutual trust and shared goals.