description
specs
stock options
designer
manufacturer
description
Diamond Side Table | © By Stolt Design, 2011
The Diamond Tables collection shows the full potential of the base, available in different heights and versions, to best suit a wide range of glass, wood, or fiber tops, of varying shapes and colors. The collection of Diamond Tables will artfully satisfy every need, adding a sleek, modern touch to any environment. Diamond becomes a small coffee table, practical and smart, it will breath new life into every corner of your living room. © Diamond Coffee Table design by Stolt Design.
specs
Materials:
Tempered clear glass round top.

Chrome-plated or black steel base.

Suitable for residential and commercial use.

The glass top is secured to the base.
---
Dimensions: 
---
Availability for the quick ship:
Top: Clear round glass.
Base: Chrome or black powder-coated metal base.
stock options
Below listed options are in stock for quick-ship.
Glass Top: Clear tempered glass.

Base: Black and chrome.
designer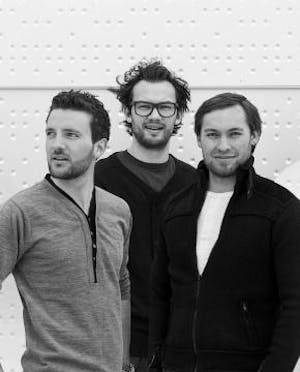 Stolt Design
Stolt Design is a young and open-minded design trio based in Oslo, Norway. Stolt Design is created by three fellow students graduated from the department of Product Design, at Akershus University College. The designers share both knowledge and passion for their work.They approach their designs from a problem solving point of view, and work to design long-lasting products to market with an eye for quality, functionality and high user value. Stolt Design uses the company as a platform to promote both individual and collective work, and uses each other for quality assurances of the designs.
manufacturer
Kubikoff
Kubikoff Srl was launched in 2004 by the Lemson Brothers. Kubikoff Srl is a company that is making its way in the field of design, thanks to modern and innovative ideas, and a high-quality production. Kubikoff Lab designs and creates products that are constructed with a careful attention to details, using the newest techniques, to guarantee the highest comfort and functionality.
At the heart of Kubikoff Lab are the master upholsterers, who pad and line the entire collection. Kubikoff upholstery is entirely handmade, with extreme attention to trims and finishing details, and to the selection of the most innovative materials and fabrics, to guarantee comfortable, functional and elegant products. Combined with the great professionalism, and technical knowledge of the Kubikoff Lab master upholsterers, are the innovative ideas of European designers, who apply their efforts to design modern, captivating furnishing elements.
The designers collaborating with Kubikoff map out the guidelines of the collection, starting from the base of the chairs and armchairs, which join flawlessly with the elements designed by Kubikoff Lab, creating products with a unique personality, suitable for a domestic use, as well as the contract market. The contribution given by emerging Italian artists, enriches the Kubikoff products, adding a touch of flair and a unique vale.
Step into the Kubikoff world, and you'll find versatile, functional, contemporary designs, that are as innovative as they are affordable.