Dor Collection | By Alp Nuhoglu, 2022
Meet the DOR family, which stands out with its timeless and sophisticated style among B&T's new designs! Using suitable materials for outdoor conditions by preserving the same design language, B&T reshapes its unique forms and the authentic lifestyle that it has created, and its new designs erase the boundaries between the indoors and outdoors. 
The Dor family stands out with its authentic design and embraces the user with its circular form, creating an inviting sitting area, while it allows for different matchings according to the need and the usage area with its single, two-seat, three-seat, and lounger sofa models. The Dor family turns into an element of balance wherever it is placed thanks to its form in addition to the comfort that it provides, and it brings elegance to outdoor or semi-outdoor spaces.
Its cushions and pillows, which are a part of the design, support the feeling of comfort in long sitting positions. Designed with materials completely suitable for outdoors together with its thin, aluminum legs which contrast with its massive form, the Dor family allows for the creation of offbeat spaces thanks to the applicability of all colors and patterns in the chart, and leaves a creative playground to the user, allowing for different options in its pillows and cushions in addition to the main sitting area. It turns gardens and terraces into customized pleasure corners with its alternatives of single, two-seat, and three-seat as well as lounger sofa options.

Dimensions
Single
Inches 38.1w | 32.6d | 30.3h | 15 seat depth | 15 seat height | 25.6 seat width
Double
Inches 70.8w | 35.8d | 30.3h | 18.9 seat depth | 15 seat height | 58.6 seat width
Triple
Inches 94.5w | 35.8d | 30.3h | 18.9 seat depth | 15 seat height | 82.3 seat width
Daybed
Inches 30.3.8w | 72.8d | 30.3h | 54.3 seat depth | 15 seat height | 26.8 seat width
Ottoman 65
Inches 25.6w | 25.6d | 15.3h 
Ottoman 82
Inches 32.6w | 32.6d | 15.3h 
COM/COL
Single
Frame: 2.8 yards / Seat: 1.1 yard / Back: 1.1 yard
Double
Frame: 4.5 yards / Seat: 2.2 yards / Back: 2.2 yards /// Small throw pillows (13.8 x 11): 1/2 yards.
Triple
Frame: 5.5 yards / Seats: 3.3 yards / Back cushions: 3.3 yards /// Small throw pillows (13.8 x 11): 1/2 yards.
Daybed
Frame: 5 yards / Seat: 3 yards / Back cushion: 1.1 yards.
Ottoman 65
2 yards
Ottoman 82
2.3 yards
Metal parts color options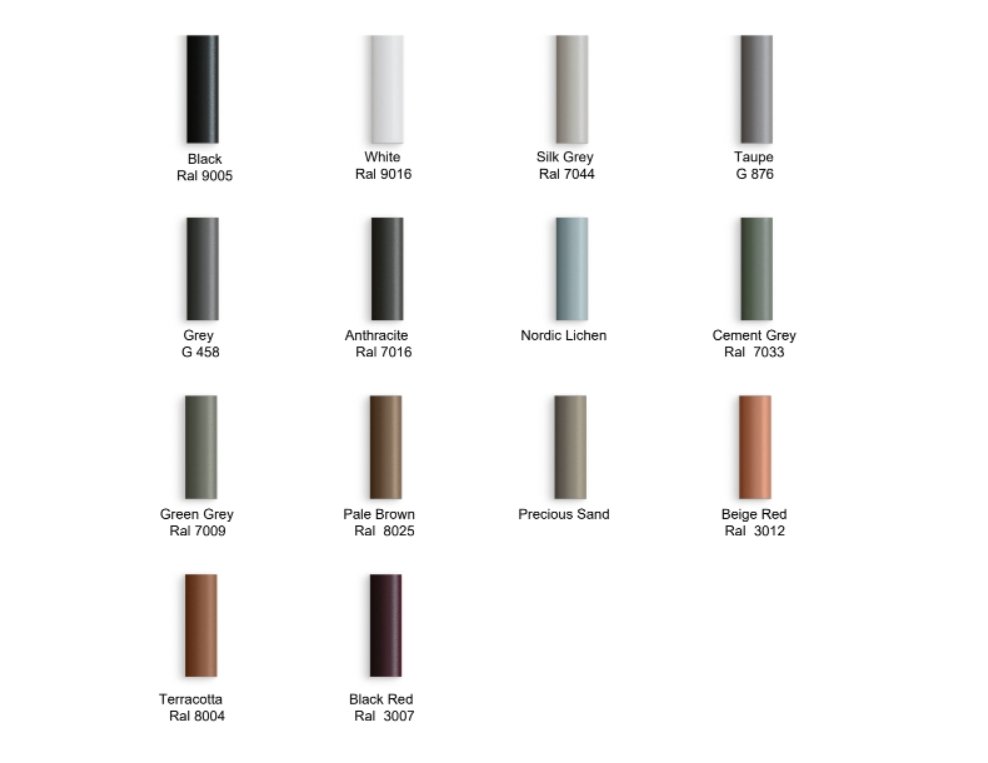 Alp Nuhoglu
Born in Trabzon Turkey in 1965, Alp Nuhoglu completed his academic education at Mimar Sinan University within the Industrial Products Design department. At the age of 23, he founded the furniture design company, DOR. Currently, Alp works as a designer and the design director with B & T Design. He is a prolific designer having created many of the B & T products we offer. It is his work with B&T which we feature here on Nuans such as the Alek Chair, Round Chair Collection, Loom Tables, Pi Stools, and many more.
B&T Design
Since 1995
B&T Design is one of the leading furniture manufacturers in Turkey. With its masterful tailoring skills in upholstered products and precise attention to details in wood and metal manufacturing B&T Design provides world-class products and services. When designing and manufacturing; B&T Design keep users in mind to be as functional and useful as possible.
B&T Design, founded in 1985 by the entrepreneur Talip Aysan, combining his expertise in metalwork with designers who offer fresh design ideas. Started manufacturing design-oriented collection as per European quality standards. Today, B&T Design exports its products and services to more than 45 countries from Australia to Belgium and the United Arab Emirates to the United States.
B&T Design, which continues to exhibit its new approaches in sector fairs in Germany, Italy, regularly meets with users at Salone Del Mobile in Milan and Orgatec fairs in Cologne. The collections, which are always designed by successful designers for more than 20 years, become a common point of different cultures all over the world. B&T Design products are found in hospitals, offices, hotels, educational buildings, banks, airports, etc. around the world. B&T Design collections preferred by developers and designers because of its unique solutions and modification options according to space where products to be installed.
Today, B&T Design continues to develop product solutions for leading international brands such as Microsoft, Mercedes-Benz, Google, and BMW, as well as major domestic institutions such as Acıbadem, Memorial, and Medical Park Hospitals.
B&T Design, simplify interior designers, architects, and dealers' work with quality products and services it offers. After Istanbul and the USA, the last showroom opened to trade in Ankara in 2015. B&T Design, which has achieved significant success both at home and abroad, continued to increase its production capacity by moving to its new factory in 2016.